leave it to Mason and I to get sick at the same time. we haven't been feeling well since this weekend and although I can suck it up and try to act normal, the poor guy doesn't know how. it must be terrible as a baby to sit around with a stuffy (and then runny) nose without knowing how to use a tissue to blow your own nose and offer some relief.
that, combined with some gnarly weather the past 4 days, has lead to 0 running since Thursday's 4.5 miles.
on the running front I have finally purchased a new pair of shoes. I got what I think is a good deal on Brooks PureCadence running shoes from DSW and am anxiously awaiting their arrival. I tried them on at Dick's Sporting Goods to make sure my size was still the same as with previous Brooks shoes before pulling the proverbial trigger.
from the DSW site:
For those of you on the minimalist, natural running kick but miss the supportive performance technology this running shoe is for you. Part of the PureProject™ Collection from Brooks® the Pure Cadence lightweight performance running shoe will change the lives of the mild over-pronator to moderate over-pronator destined for superior support without the weight.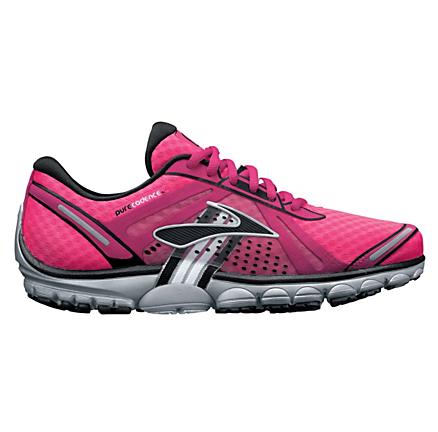 Can't wait to run a few miles on my shoes ... once they arrive!
I'm excited to run in Brooks again. After running in Adrenalines for years I had switched over to Asics in 2012. I haven't loved my Asics and am looking for some familiarity and comfort.