ok ok so I said I was going to hold off on any races until 2013 ... but I really want to do one. I did at least one race a month (in June I did 2) from June-September and fell short last month of running a race.
This time last year I had just finished running the Rock n Roll half marathon in Savannah while 5 months pregnant, and managed a new sub 2 hour PR.
The only drawbacks of signing up for a November race are: possibility of frigid weather and the cost.
I have yet to do a Turkey Trot while living in Charlotte ... maybe I can convince Ryan to make it a family affair?
Charlotte Running Co. is hosting the Turkey Trot 8k on November 22nd and jogging strollers are allowed! Racing fees go up on the 16th so I have to start convincing Ryan now about the benefits of doing this race. Plus it starts at 9am so there will be no need for rushing in the morning.
onto more musings ...
I've been a diehard Brooks fan for many years and only recently tried a different brand of running shoe, the Gel-Noosa Tri by Asics. I honestly don't love them and have been looking forward to replacing them for something new and improved.
Lately I've been reading a lot about the Mizuno Wave Rider 16s that were recently released.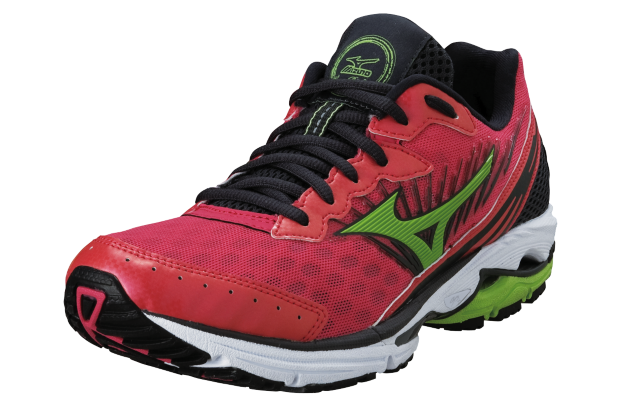 They look pretty awesome and I'm loving the pink color. from the website:
The Wave Rider delivers a harmonious balance of lightweight feel, sculpted fit and exquisitely smooth ride. By maximizing the responsive action of Mizuno's innovative Wave plate technology, the Wave Rider continues to define and create the brilliant run experience.
New running shoes are definitely not in the budget any time soon ... but a girl can dream ... about some new awesome pink running shoes.